CAI Prepares To Feed The Poor For Ramadhan 2016:
CAI is gearing up to feed the poor and destitute this coming Ramadhan. In order for this project to be successful, we need to plan and mobilize now. Insha'Allah, 10,000 families will receive basic but nutrition grains to supplement their iftars. This project will be implemented in Afghanistan, Africa (multiple countries), Bangladesh, India and Sri Lanka. The total cost of the project is estimated to be around US$250,000 (average US$25 / family). It is imperative we start mobilization now. Your help is requested, please. Let us concentrate our efforts and make this a success like all previous years insha'Allah.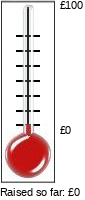 Hunger in Yemen / Ethiopia:
CAI has received disturbing reports of starvation in Yemen and Ethiopia. Although CAI has been feeding the hungry in Yemen (in cooperation with WABIL, UK) for quite a while, the Ethiopian situation is also grave. Your dollars provide the wings between life and death for the very weak and vulnerable. CAI is now partnering with A Little Like Ali (ALLA) in Orlando to raise funds  for food grains to help these hapless people. Allah bless for reaching out. 
Sakina Girls Home and School Ready For Grand Opening May 12:
This US$750k facility is complete, alhamd'Allah, ready for a grand opening May 12 insha'Allah. It will cater for 59 orphan girls in the basement and first floor. Floor 2/3/4 will be an elementary / high school for 300 girls. The 241 paying students will supplement the upkeep and education of the 59 girls. Insha'Allah.
Inside The Orphanage Facility – In Pictures:
110 Homes For The Homeless Project In Dykoondy Province, Afghanistan Completes:
The 110 homes for the homeless in Afghanistan concludes – this project was especially challenging as the homes were built in hostile terrain and transportation logistics were restricted to carrying building materials on donkeys. Sharing few photos: