CAI Prepares To Feed The Poor For Ramadhan 2016:
CAI is gearing up to feed the poor and destitute this coming Ramadhan. In order for this project to be successful, we need to plan and mobilize now. Insha'Allah, 10,000 families will receive basic but nutrition grains to supplement their iftars. This project will be implemented in Afghanistan, Africa (multiple countries), Bangladesh, India and Sri Lanka. The total cost of the project is estimated to be around US$250,000 (average US$25 / family). It is imperative we start mobilization now. Your help is requested, please. Let us concentrate our efforts and make this a success like all previous years insha'Allah.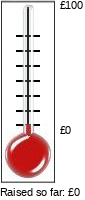 The SGH School / Orphanage Opens:
Our beautiful project opened on Thursday, May 12, the birthday of Imam Sajjad (A)! 59 girl orphans will live here and together with 240 other girls will insha'Allah receive a progressive education in this facility. Kindergarten section to open In June 2016. Here she is:
5th Medical Clinic Begins Operations In Kitty, Afghanistan
CAI commenced operations in its 5th remote medical clinic in Afghanistan on May 01, 2016 and had the privilege to help deliver a healthy baby boy on day 1!. Serving about 27,000 very poor who have never had medical care before, ever, the Imam Sajjad Medical Clinic offers a medical doctor, a nurse, a midwife, pharmacist, and vaccination facility for pennies or absolutely free for the very poor.  A very proud donor / CAI undertaking. Sharing a few photos.
IHS Resumes Accepting CAI Donations:
Donors in Canada who want to contribute towards CAI projects can now resume remittance through IHS in Kitchener Canada, who will provide Canadian Tax deductible receipts.