Ramadhan 2017 Iftaar Relief Update:
Let us bring relief and happiness to the poor during this holy month for the pleasure of Allah. Please donate at www.comfortaid.org now or pledge. Allah bless.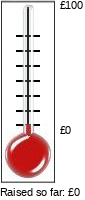 Iraq Homes For The Homeless Project Photo Update:
This new 32-home Hydery project between Najaf and Kerbala, catering to poor refugees, is nearing completion.
Another Medical Aid Package For The Children Of Yemen:
BETA / CAI is helping the medical recovery of children with malnutrition with medicines worth US$25,000. This will bring the medical aid amount to US$75,000 in 2017 and $200,000 in high nutrition, high-calorie milk for the innocent victims of current strife in the country.
Please continue supporting this program as it is continuously critical and urgent.
CAI Worldwide Projects With Focus On Afghanistan:
Please invest fifteen minutes of your time watching the following very interesting video; Allah bless.