2016 Ramadhan Iftaar Appeal:
This appeal is struggling; please help is you can. CAI will insha'Allah feed 10,000 poor fasting families in 14 different countries across the world. A family receives a variety of nutritious foods that supplement their iftaars.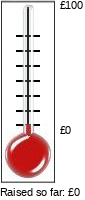 Afghanistan SGH / SGS Opens:
The Sakina Girls Home and School in Kabul opened May 12:
See photos here.
Read report here.
Najaf 41 Homes For Displaced Refugees:
This project continues to make progress. See photos here.
Milk For Orphans Program:
This baby, Mahnaz, lost her mother on delivery. The father panicked because he could not afford buying the needed milk and abandoned the infant. The poor maternal grandmother turned to CAI and Mahnaz now gets all the milk she can take, thanks to CAI's the Milk For Orphans program, one among several programs that help orphans globally. Here's cute Mahnaz.